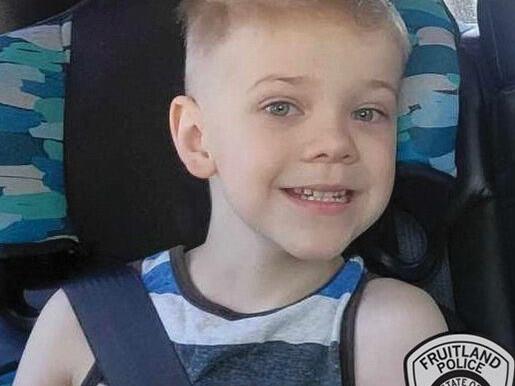 Community Creates Web Page for Missing Boy | New
FRUIT LAND – A new resource web page for citizens to learn more about a missing 5 year old boy from Fruitland is now hosted on the City of Fruitland website.
Michael "Monkey" Joseph Vaughan disappeared from the area near his home on the evening of July 27.
The webpage regarding Michael's search was created by people in the City and the Fruitland Police Department, according to an email from Lynn Hightower, spokesperson for the State Police of Idaho, who assists Chief JD Huff and his department in communications. The website is available at https://bit.ly/HelpFindMichael.
The site details new ways for people to provide advice regarding Michael's case, which includes an email address, [email protected], as well as a link to the Idaho Crime Stoppers page, which offers different ways for people to report anonymous advice.
"The men and women of the Fruitland Police Department remain determined to do everything possible to locate Michael," the webpage read. "Please use the information on this page to connect to official and credible information about Michael's research."
"As investigation and research continues, credible public information remains both essential and valued," Hightower wrote.
Any important updates will be posted on this web page as soon as possible.
The web page also includes a downloadable poster that people can print, hang, and share freely.
On August 5, Huff posted a new photo of Michael, believed to have been taken just a month before he was last seen.
Michael was last seen in the area of ​​SW 9th St. and South Arizona Avenue in Fruitland around 6:30 p.m. to 7:15 p.m. on July 27. He was wearing a light blue Minecraft T-shirt, dark blue or black boxer briefs with a green stripe and a kid size 11, blue flip flops. He is 3 feet 7 inches, 50 pounds, with blonde hair and blue eyes.