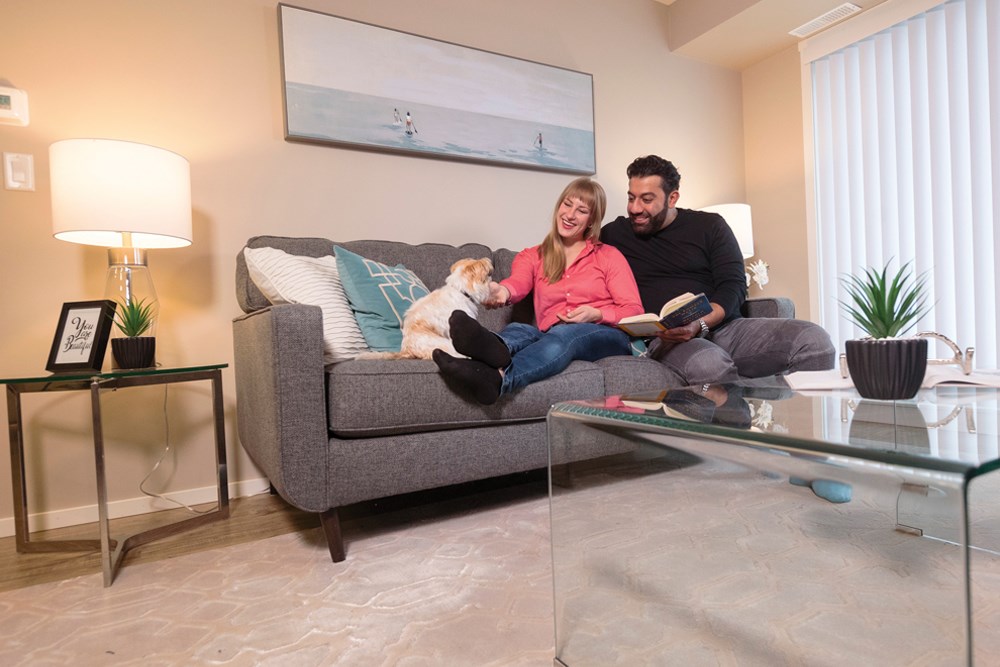 Pet-friendly rental property expands to meet city needs
The new building will offer spacious one, two and three bedroom suites for rent
Fourwinds Crossing, a rental property operated by Broadstreet Properties in Prince George, will add 137 new suites to the rental market to meet the needs of the growing city. Two other buildings will be opened, the first to open in early 2022.
"Prince George is a city with a ton of opportunities, and we continue to see the potential in this community," said Chris Thompson, director of marketing and communications for Broadstreet. "The community has welcomed us as we have expanded our rental communities in Prince George over the past few years. We're excited to add to the rental market again and provide more much-needed housing, while adding to the camaraderie of the city.
Phase Two at Fourwinds Crossing will add two more buildings comprising 137 suites to the existing 75-suite building which opened in early 2021. The resort is located on Recplace Drive, a short distance from the Pine Center Mall and Prince George Golf and Curling Club.
Offering spacious one, two and three bedroom pet-friendly suites for rent, Fourwinds Crossing also offers in-suite laundry facilities, full-size appliances, and large walk-in closets in select suites.
On site, tenants will also find a dog park, a convenient dog wash station, and a community garden for planting fruits, vegetables and flowers. Parking spaces are also available for hire.
"We have heard great feedback from our current Fourwinds tenants, with mentions of the ideal location and attentive staff," said Thompson.
All Broadstreet Properties tenants also have convenient access to on-site management and maintenance, as well as its 24/7 customer service team.
"Tenants are always able to reach us: 24 hours a day, 7 days a week, 365 days a year," says Thompson. "One of our guiding principles is to create a customer-centric rental experience, and we work hard on it every day."
Broadstreet Properties is a British Columbia-based business that has been in existence for over 35 years. As a family business, it keeps its family values ​​close to its business practices.
Broadstreet works hand in hand with Seymour Pacific Developments to develop, build, own and manage more than 12,000 apartments and townhouses in central and western Canada. The two companies are working to achieve a common goal: to create value for tenants, employees and the communities they serve. Together, Broadstreet and Seymour strive to create the best dirt-to-the-door rental communities.
For those who want to learn more about the apartments at Fourwinds Crossing, there is a full virtual tour on the building's website, along with photos and floor plans. Broadstreet plans to open a performance venue in the future once it is safer to do so.
For virtual tours, more information, and to apply to Fourwinds Crossing now, visit: www.broadstreet.ca/residential/fourwinds-crossing.