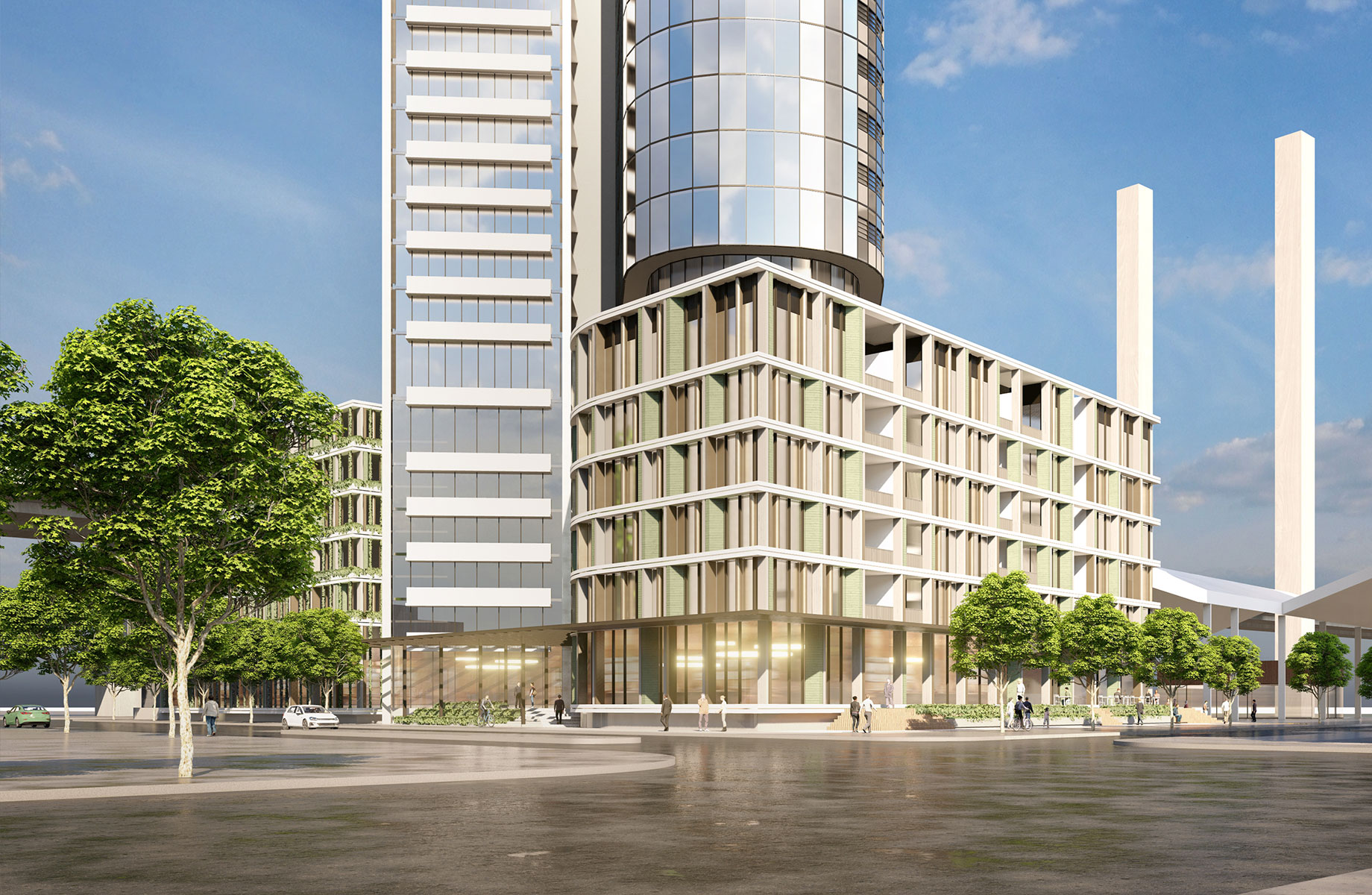 Samma, Brightlight gets a second site for a rental construction program
Real estate developer Samma Property Group has acquired a 4,500 m² site in Melbourne's Docklands, where it plans to build its second rental apartment project.
The site, at 194 Lorimer Street, is one of four that Samma has set aside for development under a new hybrid model, dubbed "built for hire," which she says would be the first of its kind in Australia.
The site has an existing approved neighborhood development plan allowing the construction of a 90m residential tower, subject to planning approval.
If completed, a new residential tower would have a river frontage and views of Melbourne's CBD, the Yarra River and Port Phillip Bay.
Lukas Byrns, Marcus Neill and Luke Etherington of Cushman and Wakefield led the campaign for the site on behalf of Development Victoria.
Byrns said the site was fiercely contested by developers of traditional residential apartments and new rental construction groups given the demand for well-located apartment project locations.
The urban developer approached Cushman and Wakefield for the sale price, which they couldn't disclose at this point.
In October, Samma announced its partnership with investment management firm Brightlight, which would back the developer with a $ 750 million fundraiser.
The funds will be used to build its 'ready to go' rental construction projects, with other sites under due diligence in Southbank and South Melbourne.
Its first project, which will begin early next year, is slated for a 1,000m² site at 65 Haig Street in Southbank, which the developer purchased for $ 12.5 million in September 2020.
Samma Property Group Director Simon Abdelmalak said its latest acquisition would allow the joint venture partners to deepen their social impact as part of their new investment platform.
"With such proximity to world-class amenities, the rental design model offered for Lorimer Street offers a fantastic lifestyle opportunity," said Abdelmalak.