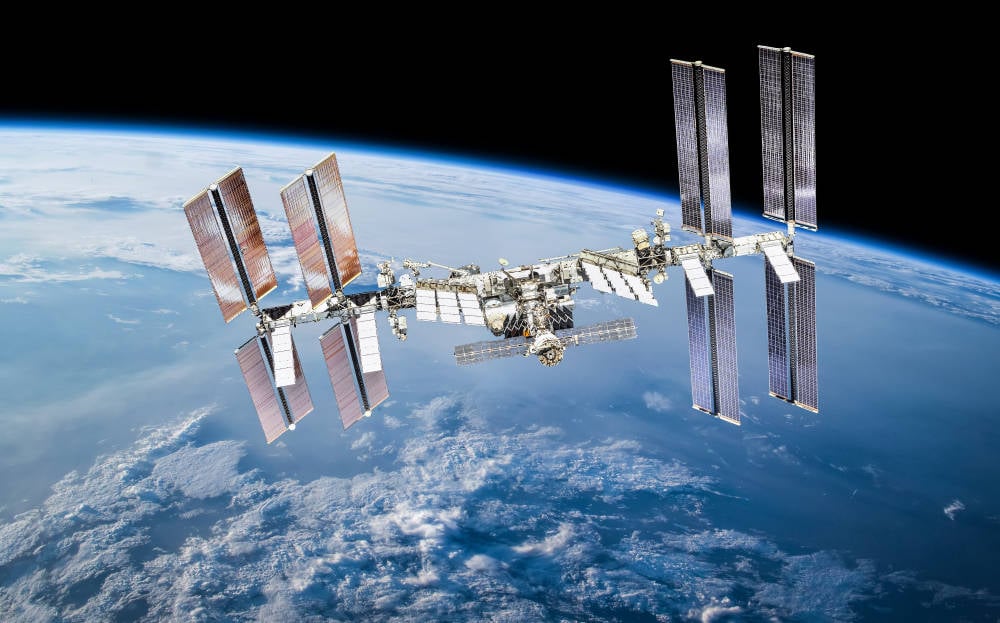 Spacewalk veterans take a trip outside the ISS to refuel with new solar panels • The Register
Astronauts on the International Space Station (ISS) venture outpost in orbit today to replace its aging solar panels.
This is an international effort, with Shane Kimbrough of NASA and Thomas Pesquet of ESA leaving the Quest airlock in the lab to deploy the first of six arrays (dubbed ISS Roll-Out Solar Arrays – iROSAs) expected to increase power to the station and get things done. until the moment of decommissioning.
Two of the new bays arrived in SpaceX's latest Dragon freighter spacecraft and were ripped from the freighter's trunk by the ISS's robotic arm. Kimbrough and Pesquet will work first at the left (port) end of the station farm to install the first network and will venture out again on Sunday, June 20 to install the second.
The ISS currently has eight solar panels which, although they still generate electricity, degrade with age. The first pair has been in use since 2000, well beyond the initial 15-year lifespan. The six new bays will be placed in front of the old ones (rather than replacing them) and it is expected that the total power of the ISS will increase to 215 kilowatts from the current 160 kilowatts once the work is completed.
The same solar panel design is planned for use on the lunar gateway.
The duo are spacewalk veterans, having already left the interior of the ISS to upgrade the station's batteries, lubricate Canadarm2 and prepare for the space-oriented docking port on the node 2 for the docking adapter to which the SpaceX cargo Dragon is docked.
Kimbrough and Pesquet arrived at the ISS aboard Crew Dragon Endeavor as part of the Crew-2 mission. Crew-2 pilot Megan McArthur will be responsible for setting up networks with Canadarm2, while NASA astronaut Mark Vande Hei (who was brought to the ISS on Soyuz MS-18) will serve as substitute. ®