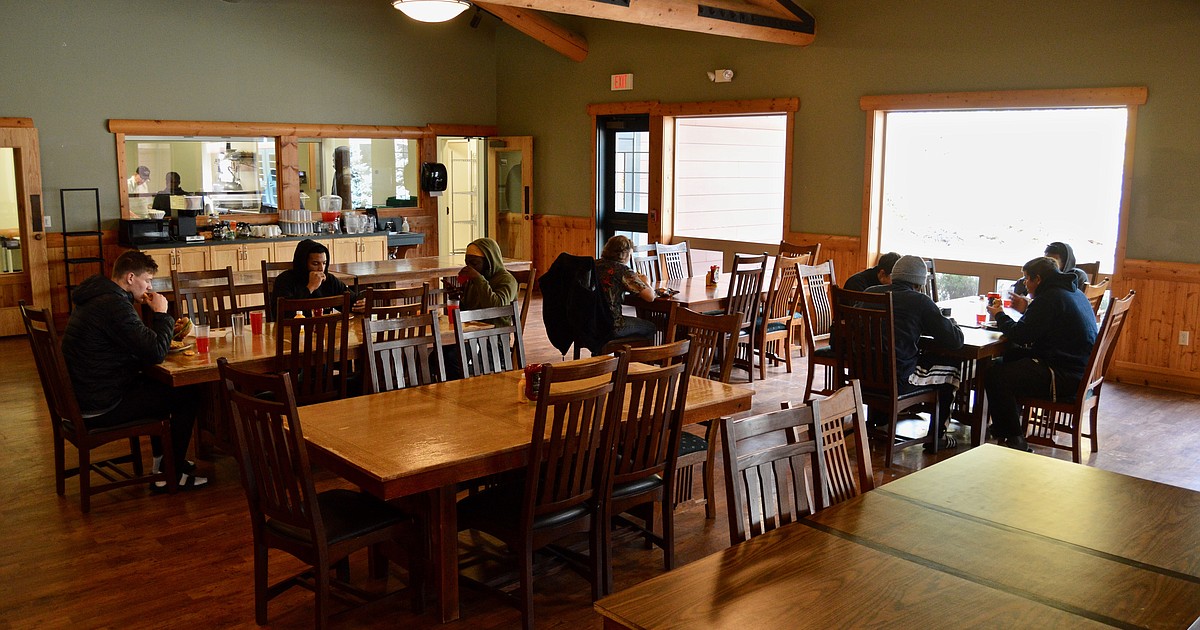 Yellowstone Christian College opens campus near Kalispell
Students in Flathead County have another opportunity to earn associate's and bachelor's degrees near their home.
Billings-based Yellowstone Christian College (YCC) has opened a new learning center at 1605 Danielson Road, located west of Kalispell with an enrollment of over 20 students. The location was the former site of the Summit Preparatory Therapeutic Residential School, which closed in 2020 due to declining enrollment.
Facilities include dormitories, dining room, gym, swimming pool and other common areas.
"In the coming year, we plan to make this the main campus," Jones said.
The 13-acre Billings Campus, located at 1515 S. Shiloh Road, is listed for sale at $ 5,650,000. The Billings site currently serves about 30 students, Jones said.
Established in 1974 with a foundation in Baptist teachings, the private Christian liberal arts school is accredited by the Association for Higher Biblical Education. YCC offers degrees in Christian Leadership, Music and Worship, Psychology, Business, Sports Management, and Exercise Science.
"We offer the same courses as other colleges, but with a distinct biblical worldview," YCC President Marvin Jones said in an interview with Inter Lake. "A liberal arts degree from Yellowstone Christian College shows that you can integrate faith and learning. "
Between the two campuses, the faculty includes five full-time professors and 10 assistant professors.
The construction conditions, amenities, and size of the property played an important role in discussions about the college's future. After considering what it would cost to renovate existing facilities, the college considered what could be accomplished by purchasing another property and constructing new buildings when the 563-acre Summit Preparatory property went up for sale.
"A friend informed us that Summit Preparatory was only costing $ 7 million for a full campus," Jones said, noting that building new facilities could take up to 50 years.
"It really takes us forward in time," he said.
"The move to the new campus allows YCC to improve and expand our faculty and staff, as well as our academic opportunities," Jones said in a September 1 press release. "I and the board believe the move to the new campus is God's will. He drove us to the Kalispell campus. It is a conviction shared by all. Since we have a working relationship with the Montana Southern Baptist Convention, we seek to work with them to make an impact on the world through Christian higher education in Kalispell.
RILEY LITTLE is in his third year at YCC and continuing his studies on the new campus.
"I'm about to finish my associates for business and I'm also pursuing my Bachelor of Science in Christian Leadership," Petty said.
Originally from Iowa, Petty said she heard about YCC through her church pastor, who had a friend who graduated from college.
"I decided to make my faith the center of my life, my work and my education and to be able to help other people to do the same," she said of choosing to date a Christian college.
What attracted him besides Bible education was the size of the college.
"It is a smaller college than most of the large Christian colleges that I had heard of. It seemed like a place where I could get to know the teachers and other students, "she said.
Petty, who is employed in the college's work-study program, said she appreciates the improved facilities and lush landscape of northwestern Montana.
"What's great is how close we are to Glacier. The college is about 20 minutes from town – just far enough away to enjoy the nature aspect of being here.
After completing her studies, Petty wants to continue working in college to help continue her mission.
"I think moving here is going to open a lot more doors for students to come and learn. I think it's great to be a part of that and help people grow, "said Petty.
The college also has an articulation agreement with Little Big Horn College, a public community college on the Crow Indian Reservation, to create a transparent process for transfer students.
Jones, who started working at YCC in December 2020, expressed gratitude to the people who made the additions and changes possible.
"Although I have been here for less than a year, I have had the privilege of working with the best Baptists in the South, whose burden of enriching the Church and evangelizing the world is bearing fruit, in part, through the efforts of Yellowstone Christian College. My thanks to all of you who support us through the cooperative program, individual donations and prayers to the God we all serve.
For more information call 406-758-8100 or email [email protected]
Journalist Hilary Matheson can be reached at 406-758-4431 or by email at [email protected]